Turn your many passions into a career you love!
If you just discovered you're a multipotentialite and you wonder how the heck multipods make a living…
If your work feels boring or monotonous and you need a change…
If you have many passions and aren't sure which ones could translate into a career…
If there are a ton of different things you'd like to do, but you feel completely paralyzed by the idea of choosing JUST ONE…
This course is for you.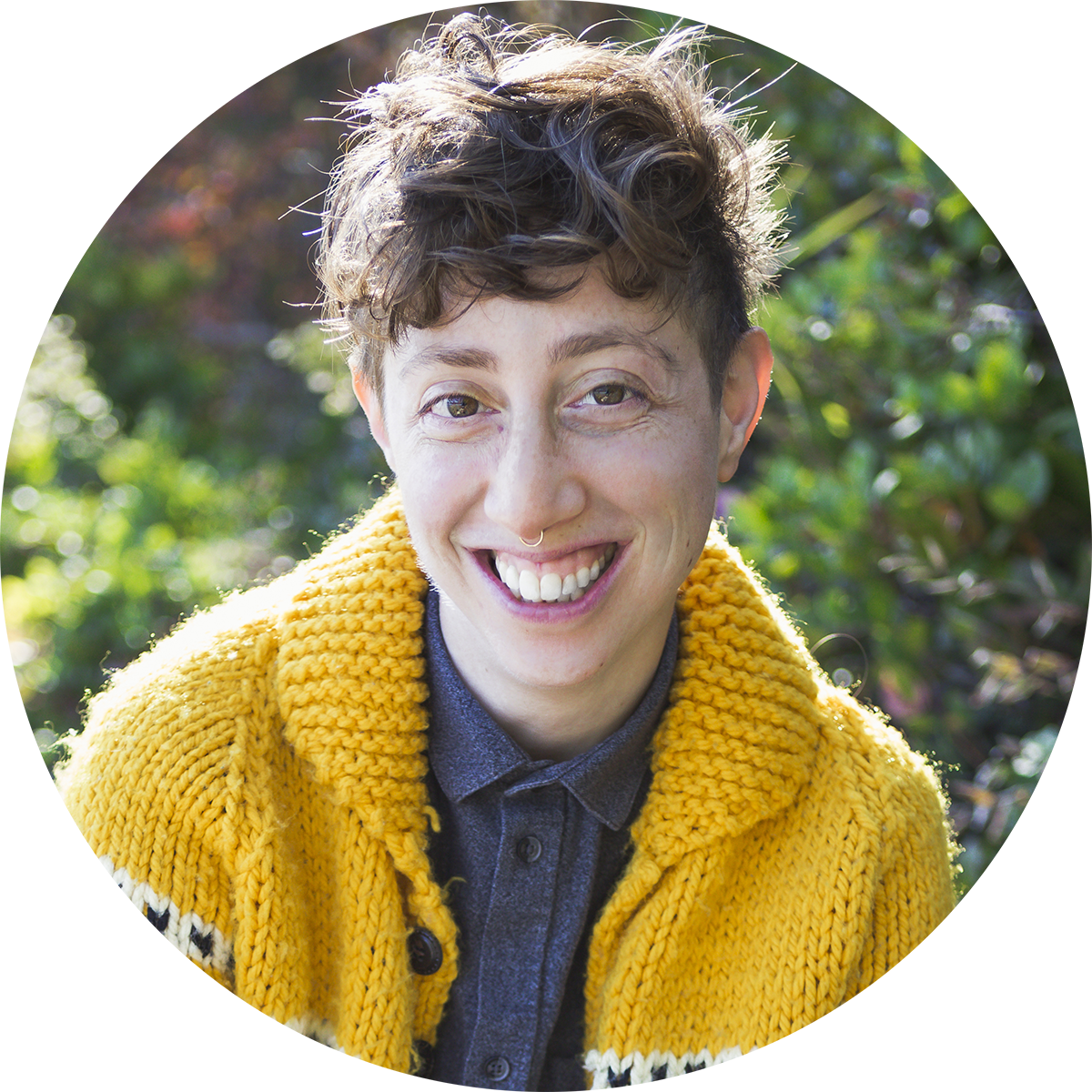 Hi! I'm Emilie Wapnick. I'm an award-winning author, career coach and community builder. I'm the founder and creative director at Puttylike and the Puttyverse, where I help multipotentialites (people with many passions and creative pursuits) integrate all of their interests to create dynamic, fulfilling, and fruitful careers and lives.
My TED talk, Why Some of Us Don't Have One True Calling, has been viewed 7 million times. My book How to Be Everything, was published by HarperCollins in 2017 and has been translated into 13 languages.
I created How Multipotentialites Make Money because I felt there was a need for a resource to help new and seasoned multipotentialites learn about all the beautiful ways multipods build careers and lives around their many interests. I wanted to help more folks build careers that are aligned with how they're wired and allow them to express the breadth of who they are.
In this Course, You'll Learn How to…
Piece together part- or full-time work that provides you with the right amount of money, meaning, and variety
Adopt the four work models that are most commonly used by multipotentialites
Find a field or industry that intersects with several of your disparate interests
Design a career that leaves room for you to shape-shift, and explore your curiosity
Use both traditional employment and self-employment strategies to build a life around your many passions
This course will give you confidence to step into your multipotentialite future. You'll finish the course with a detailed understanding of how to pursue your many passions in a practical, financially sustainable way. You'll also come away with your own list of custom, multipotentialite-friendly career ideas that you can start taking action on right away.


How it Works
How Multipotentialites Make Money is a self-paced, nine-module course. There is no set start date or timetable, so you can go through the material at your own pace and jump around as much as you like.
Each module includes a lesson, exercises, and audio prompts. Some modules have a bonus case study video that highlights a real life multipotentialite who's using the techniques discussed in the course.
To get the most out of the course, you'll want to complete the super helpful, step-by-step, worksheets. There are ten worksheets–49 pages in total–which build upon each other and ultimately leave you with a concise (not too concise–don't worry!) list of personalized career ideas and small, manageable action steps. Each worksheet is a fillable PDF, which you can download and complete or print and fill out by hand.
The exercises also come with gentle kick-you-in-the-butt audio prompts for when you're feeling stuck and having trouble getting yourself to actually do the worksheet.
"How Multipotentialites Make Money helped me finally see my many interests as more than hobbies, but as actual skills that I hadn't been considering because they weren't traditional means of making money. It gave me insight into what I'm good at/love and how to combine more than one skill. With this newfound insight, I built a life around working cyclically with my interests, and within a week, I got one of my DREAM JOBS.
If you identify with being a multipotentialite and you feel like spending another day in a cubicle will rip out your soul, sign up for this course. You'll start to discover new ways to live your life that actually support and leverage your diverse and unique brain. This is not a paid review. This course, and subsequently this community, changed my life."
— Kelsey Glass, Writer/Designer/Nature Guide
When you sign up, you'll get access to:
9 modules to guide you through the different techniques multipotentialites use to build successful careers. Each module is composed of short written lessons.
10 fillable (or printable) PDF worksheets–49 pages in total–to help you apply the concepts you're learning and come up with your own personalized list of multipotentialite-friendly careers.
10 "resistance-busting" audio prompts to provide a little extra support for those times when you're having trouble getting yourself to actually do the exercises.
3 bonus case study videos that highlight real multipotentialites who are using the techniques in this course, for a little added instruction & inspiration.
Frequently Asked Questions
When does it start?
Anytime you like! When you register and pay, you receive access to the entire course contents online which you can work through at your own pace. Most people take about 4-8 weeks to complete it. And you'll have lifetime access, so you can return to the course and pick it back up anytime.
What equipment do I need to participate?
The course is accessible online. All you need is a device with internet access, the ability to open the PDF worksheets, and speakers or headphones to listen to the audio prompts.
Do you offer refunds?
Yes. If this course isn't for you, I don't want your money. If you're unsatisfied for any reason within 30 days, just email [email protected] and you'll get a full refund, no questions asked.
How can I get the most out of this experience?
That's an easy one: do the worksheets!
You'll learn a lot by simply taking the lessons. But I want you to finish this course with your own list of super exciting, customized career ideas. And I want you to have some concrete action steps that you can take as soon as you're ready. The only way to do that is by doing the exercises. (Don't worry, they're fun!)
I have a lot going on in my life right now and I sometimes have trouble focusing. Should I still take this course?
You have a lot going on, you say? Heh, welcome to being a multipotentialite! This course is designed with you in mind. The lessons are short and to the point, the worksheets build upon each other, and there's a lot of guidance and hand-holding as you go through the program.
Multipotentialites tend to have busy schedules, so everything is self-paced. That means you can go through the modules at your own speed, jump around to the parts that are more relevant to you, and work on your own timetable. There are no deadlines, and you'll have lifetime access to the course, just in case life gets in the way or you'd like to return to the course again in the future.
I also included gentle audio prompts to help you out when you're feeling stuck or having trouble focusing. They're sort of like a cross between pep-talks and guided meditation. So, you'll get a little extra Emilie support in your ears as you move through the exercises.
Is this a video course?
There are a few video interviews throughout the course, but it is mostly written lessons, exercises and audio prompts.
Who can I contact if I have more questions?
Please e-mail your questions about How Multipotentialites Make Money to [email protected] and we'll get back to you soon.
Some final words from Emilie…
I just want to say how brave I think you are for embracing your multipotentiality. That's not always an easy thing to do. You deserve a career and life that allow you to be your whole, amazing, multifaceted self. Please don't forget that.
No matter what you decide, I wish you the best of luck with your many, many endeavors.
Your pal and fellow multipotentialite,
Emilie
"How Multipotentialites Make Money helped me understand my multipotentialite identity. I used to feel bad for getting bored or easily frustrated with colleagues who seemed content with the same-old same-old, day after day. Once I realized that I need variety, meaning, AND money, things seemed a lot clearer to me. I was actually all set to embark on a slash model approach to life (writer / artist / teacher) when I had an interview for a full time position. I was able to recognize that this job would land somewhere between a Group Hug and Einstein/Good-Enough job (which are work models discussed in the course) - and I got it. So now I am an employed multipotentialite!"
— Anne Bell